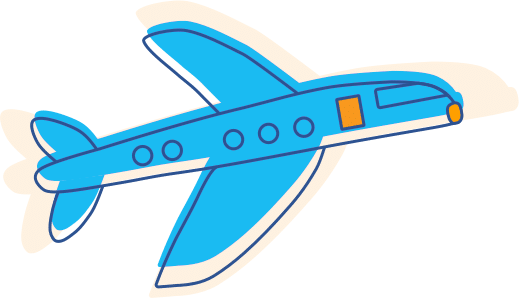 Procedure: SkyDrive Transfers COVID-Safe Plan
Applicable to: Staff and passengers
---
Introduction
The health and safety of our passengers and clients is, and always has been, of the utmost importance to us. SkyDrive Transfers has always maintained a clean, safe and hygienic workplace and service. We have taken this global pandemic as an opportunity to review our procedures and evaluate what extra precautions can be done to improve the safety and reduce the risk of contracting COVID-19 while employed at, or using the services of SkyDrive Transfers.
This document has been collated using information and guidance released from the Queensland Tourism and Accommodation Industry COVID-Safe plan, the Queensland Government, the Department of Transport and Main Roads and Safe Work Australia.
This COVID-Safe plan is updated as often as necessary, whenever applicable advice is released.
Principles
Persons conducting a business or undertaking are required to take care of the health, safety and welfare of their workers and other persons at the workplace. This includes workers operating, or on board, a transportation service as well as any passengers travelling on that vehicle. To enable a safe return to operation it is recommended that operators introduce a COVIDSafe plan incorporating these Principles to guide their operations under the Roadmap to a COVIDSafe Australia.
COVIDSafe plans and business operations should reflect these Principles and implement business practices to appropriately manage the risk in each workplace.
There is a shared responsibility between customers and staff for the safety of all during this period. Customers should be aware of their responsibilities to maintain social distancing and hygiene during the service, including not travelling when unwell and discontinuing travel should relevant symptoms arise.
The Four Key Criteria for the Safe Operation of a Business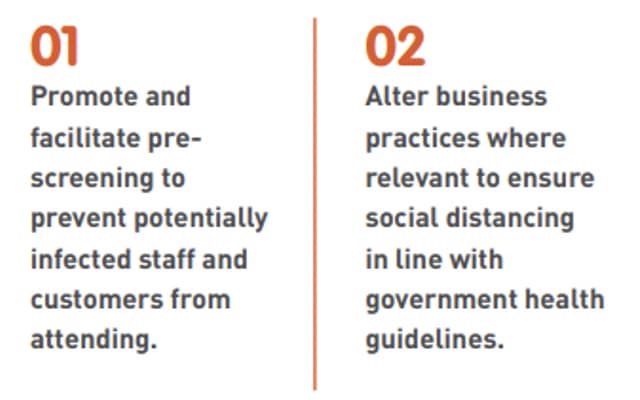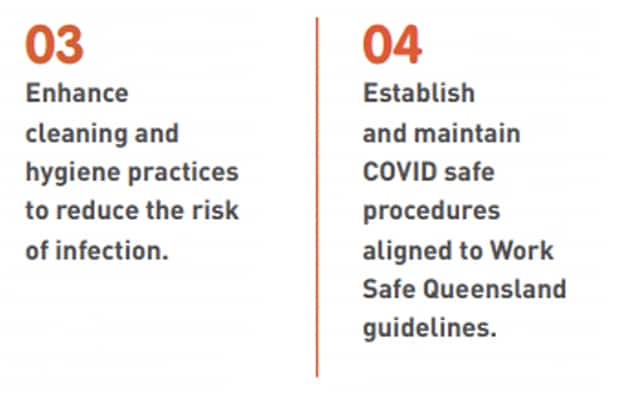 The SkyDrive Transfers COVID-Safe Plan consists of:
Social Distancing
- Requesting passengers' practice social distancing is to be adhered to whenever is reasonably practicable.
- We have introduced measures to assist all staff to maintain social distancing, where possible, such as:
avoiding sharing equipment
reducing the time staff spend in close contact with passengers and each other
restricting access to areas immediately around drivers, e.g. the first row of seats
amending responsibilities for on-board attendants to limit physical contact with passengers
- Encouraging passengers to optimise social distancing to the extent possible for example by:
limiting passenger numbers
amending booking systems to restrict seat availability
introducing adequate signage to inform passengers of physical distancing measures
managing passenger's entering and exiting of vehicles to limit unnecessary contact.
- Where possible, opening windows or adjusting air-conditioning to increase ventilation.
Cleaning
- Ensure cleaning and sanitising of all surfaces, doors, bathrooms and high traffic or touch areas, in accordance with advice provided by the relevant jurisdiction, the Department of Health and Safe Work Australia.
- Industry specific requirements include:
passenger seating on vehicles should be cleaned between each service – before and after each booking
Health and Hygiene
- Put in place procedures to closely monitor the health of all employees and provide training and regular communication on symptoms and actions if unwell, with daily reporting and checking in by supervisors and managers.
- Three days before a shared service (such as a tour), the office will call all passengers of that service and go through the COVID Safe questionnaire with them. Refunds will be given to any passenger who is unwell or otherwise fails the questionnaire.
- Prior to boarding shared services (such as tours) passenger temperatures will be taken and recorded.
- Passengers will be asked to use the supplied hand sanitizer prior to boarding any SkyDrive Transfers vehicle.
- Passengers will be encouraged to bring their own face mask if they feel they should wear one.
- Ensure employees do not attend work if feeling unwell, and seek medical assistance if experiencing respiratory symptoms or a fever.
- Ensure all workers are advised of workplace hygiene standards and are maintaining good hand washing and cough/sneeze hygiene.
- Provide additional hand sanitising stations for workers, and passengers where possible, to encourage use.
- Ensure soap or hand wash is readily available in bathrooms.
- Regularly monitor and review the implementation of hygiene measures to ensure they are being followed and remain effective.
Personal Protective Equipment
- Handling of passenger luggage will be done with appropriate PPE, such as wearing gloves or sanitizing hands while handling luggage.
- Appropriate PPE should be worn when physical distancing is not possible, such as when a driver assists passengers with mobility difficulties.
Have a question? Call us on: 0456 999 803 or fill in the form below and someone from our team will reach out shortly.
The office is open from 9am to 9pm