Door-To-Door Airport Transfers in Brisbane
Private Airport Transfers Brisbane
Airport Transfers Brisbane
The Smarter Way To Travel!
As Queensland's capital, Brisbane is a hub for travel. The city offers a warm climate all year round, making it the perfect destination for locals and tourists alike! But, travel can take its toll. Why not make your next trip a little easier with private airport transfers in Brisbane?
With SkyDrive transfers, you can enjoy hassle-free Brisbane airport transfers to and from a range of locations including Noosa, Sunshine Coast, Caloundra and more! We provide premium Brisbane airport transfers to make your journey as smooth as possible. We'll take you door-to-door in one of our luxury vehicles, so you can sit back, relax and enjoy the ride! 
Brisbane Airport Transfers To YOur Door
Private Airport Transfers
Our private airport transfer service in Brisbane will get you to and from your destination in style and comfort.
We have a range of vehicles to suit your needs, from sedans and people movers to mini shuttle buses, so you don't have to worry about the hustle and bustle of public transportation.
Whether you are travelling for business or pleasure, ensure your trip gets off to the best start by booking an airport shuttle or private transfer to and from Brisbane Airport (BNE).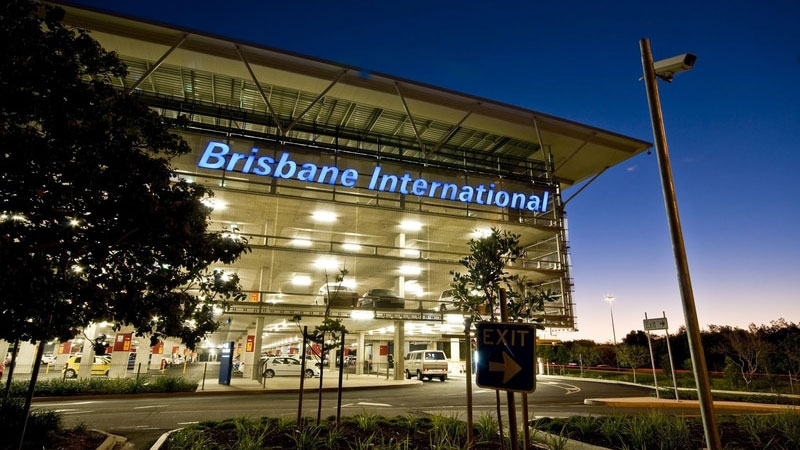 Brisbane Airport Transfers Rated By Real Customers
Our Happy Brisbane Clients
Brisbane Airport (BNE) transfers
Hassle-Free Services Tailored To You
Travelling solo or with a group, we have the perfect transportation solution for you! With a range of services on offer, we can tailor our Brisbane airport transfers to suit your needs.
We'll pick you up directly from your location and drop you off right at the door or your Brisbane airport terminal! To ensure you don't feel lost, our friendly drivers will be waiting for you with a personalised name board.
For those travelling in a group, our mini shuttle buses can accommodate up to 11 passengers with luggage, so you can all travel together in comfort! We also have a range of child seats and boosters available upon request. Don't hesitate, book your Sunshine Coast Airport Transfer today!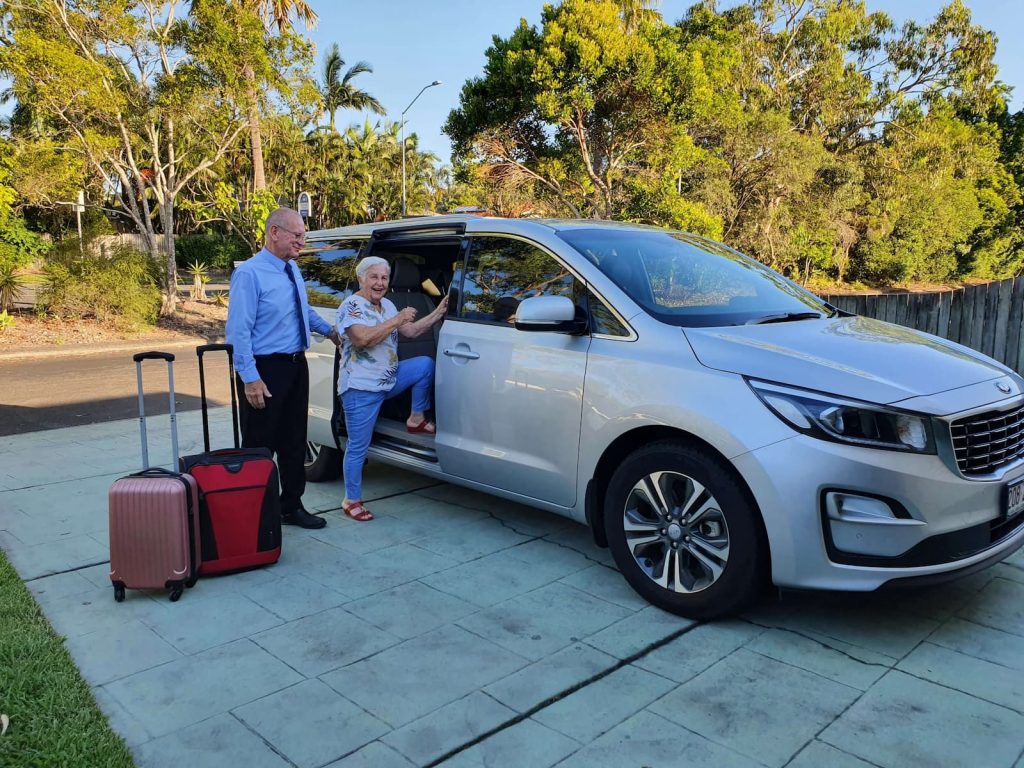 Why board a multi-stop convoy shuttle that picks up multiple passengers, our vehicles are sleek, modern and comfortable! Our fleet of executive-style vehicles are modern and features stunning leather seats and a spacious interior.
We don't skimp on the additions you come to expect when it comes to "luxury" either! You will find our cars offer free Wi-Fi, USB charging ports and bottled water. We also offer a trailer for those times you are travelling in larger groups or have extra luggage!
If you're looking for a hassle-free way to travel, look no further than SkyDrive Transfers! We want to make sure that you only receive the best service Brisbane has to offer when you book with us.
With a focus on making your trip as comfortable and relaxing as possible, our drivers are some of the most experienced in Brisbane. With a wealth of local knowledge, they will be able to take the quickest and most efficient routes to your destination.
Not only are our drivers experienced and professional, but they are also friendly and personable! They will go above and beyond to make sure you have a pleasant experience when travelling with us. Upon pickup, expect to see your driver, ready and waiting to help you for your luggage.
Skydrive Transfers is an accredited operator by Queensland transport for public passenger services. This means that our drivers have undergone all the necessary training requirements under Section 19 of the Transport Operations (Passenger Transport) Standard 2010.
Premium Airport Transfers In Brisbane
Designed for the busy traveller, our Brisbane airport transport service take you from your door to the airport terminal with less hassle and more comfort!
Among the top-rated Airport transfers in Brisbane, SkyDrive Transfers are the ideal option for your all your airport travel needs!
Want to know more about our world-class Brisbane airport transfers? We've answered some common queries below! Have we missed something?
Get in touch
 and we are happy to assist!
Have a question about Our Brisbane airport transfers? Fill in the form below and one of our friendly team members will reach out shortly.
Our office is open from 9am to 9pm, 7 days a week.
Local Airport Transfers In Brisbane
Ready To Start Your Journey With Us?