Airport Transfers Brisbane to Sunshine Coast
Private Transfers:
Brisbane to Sunshine Coast
Enjoy premium, professional, private airport transfer services to and from Brisbane Airport to a wide selection of locations on the Sunshine Coast.
Brisbane Airport to Sunshine Coast
BNE Private Airport Transfers
Book your airport transfer from the Brisbane Airport to the Sunshine Coast with SkyDrive Transfers. Simplify your travel or transport with our reliable, professional solution.
We offer premium, private and group airport transfers to and from Brisbane Airport (BNE). This includes door-to-door transport services to a range of convenient locations on the Sunshine Coast. 
SkyDrive Transfer's main transport services are to, or from Brisbane Airport (BNE) to the Sunshine Coast. Popular holiday destinations included are Noosa, Caloundra, Mooloolaba, and Maroochydore. You can also see more of our drop-off locations below.
Enjoy service with a smile from our friendly and courteous drivers who will meet all your travel and transport requirements. We'll provide you with nothing less than professional service every time. We can meet you at the Brisbane Airport and help load your bags into one of our spacious vehicles. Then efficiently drive you to your destination. Our dedicated pick-up and drop-off private transportation service runs to and from Brisbane Airport, and to the Cruise Terminal as well.
Whether you are travelling for business or pleasure, ensure your trip gets off to the best start by booking private airport transfer to or from Brisbane Airport with us. 
Our Brisbane Airport Transfers are Rated By Real Customers
Door-to-Door Airport Transfers Brisbane / Sunshine COast
Airport Transfers To Your Destination
Our goal at SkyDrive Transfers is to provide you with safe, private, and reliable airport transfers services in Brisbane. Our professional drivers will get you directly to and from your destination in style and comfort. We'll pick you up in a timely manner from your location and drop you off right at the door of the Brisbane airport terminal. To ensure you don't feel lost, our friendly drivers will be waiting for you with a personalised digital name board when you land.
Book a private airport transfer for yourself, or group up with friends and family to enjoy private, luxury transport. It is the most convenient transfer option to or from the Brisbane Airport to the Sunshine Coast.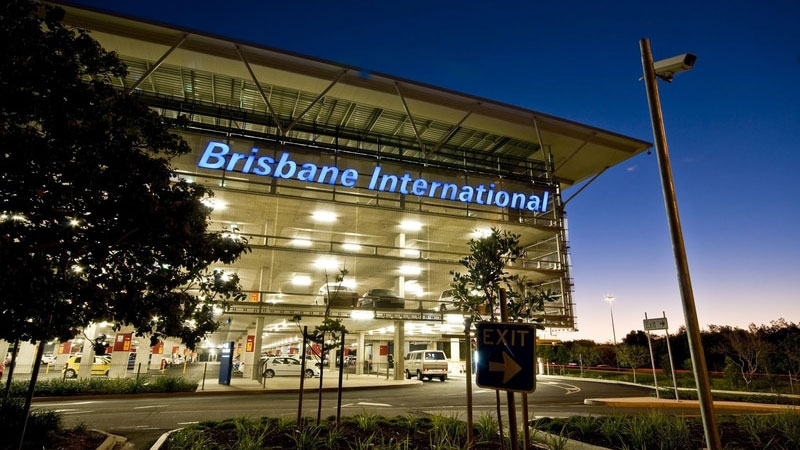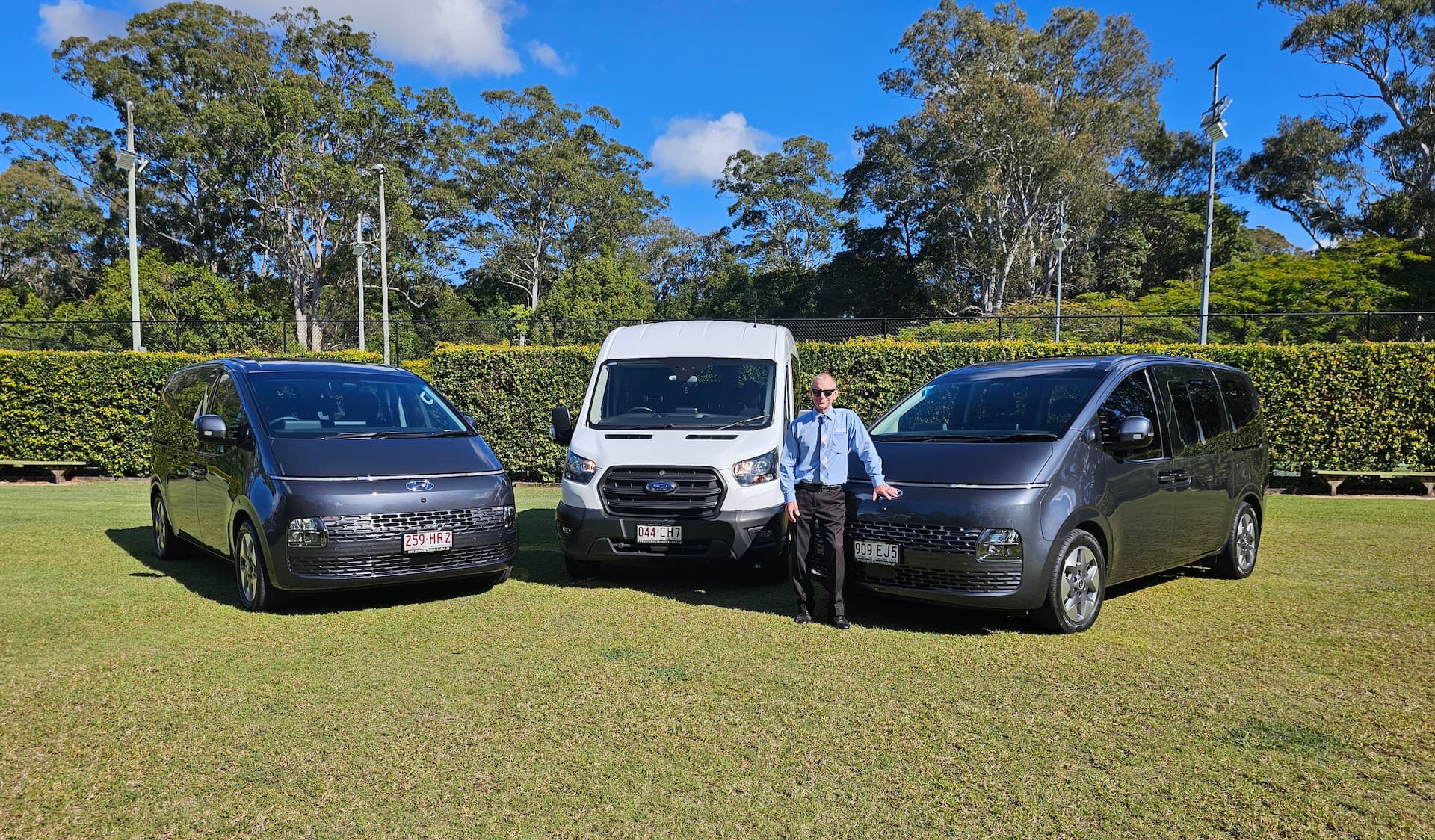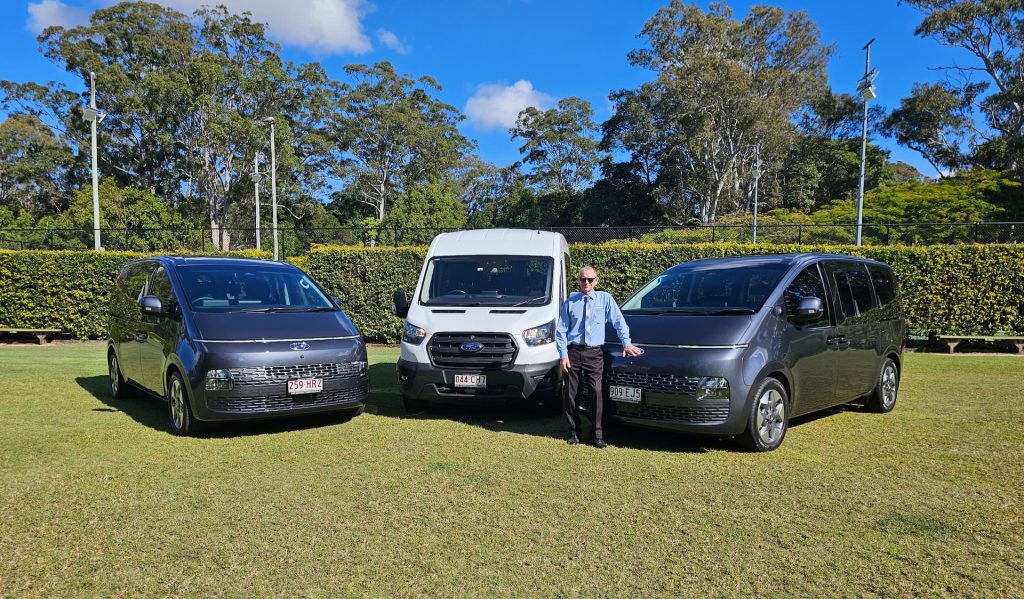 Brisbane Airport (BNE) transfers
Group & Private Airport Transfer Options
Travelling solo or with a group? We have the perfect transportation solution for you! With a range of services on offer, we can tailor our Brisbane airport transfer services to suit your travel needs.
Depending on your travel retinue, we offer a variety of modern, premium vehicles to transport you where you need to go; with luxury vehicles and people movers for individual travellers, to mini buses for larger groups, we can transport up to 11 passengers with luggage, so your group can all travel together!
We also have a range of child seats and boosters available upon request, making family travel easy, fun and stress-free. 
Premium Brisbane Airport Transfers
We understand that everyone's travel plans are different. Whether you're travelling for business or pleasure, to or from the Brisbane Airport, we have a solution to suit you. 
Want to know more about our Brisbane airport transfers? We've answered some common queries below!
Have a question about Our Brisbane airport transfers? Fill in the form below and one of our friendly team members will reach out shortly.
Our office is open from 9am to 9pm, 7 days a week.
Say goodbye to the hustle and bustle of public transportation. Our fleet of executive-style vehicles is modern and comfortable, featuring stunning leather seats and a spacious interior.
We don't hold out on the additions you can expect when it comes to "luxury" either! You will find our premium vehicles and minibuses offer USB charging ports and bottled water. We also offer a trailer for those times you are travelling in larger groups or have extra luggage.
With a focus on making your trip comfortable and relaxing, our drivers are some of the most experienced in Brisbane! With a wealth of local knowledge, they will take the quickest and most efficient routes to your destination on the Sunshine Coast.
Not only are our drivers experienced and professional, but they will go above and beyond to make sure you have a pleasant experience when travelling with us. Upon pickup, expect to see your driver, ready and waiting to help you with your luggage.
Transfers That Offer Peace Of Mind
Travel with peace of mind knowing that you're in experienced hands. Skydrive Transfers is an accredited operator by Queensland transport for public passenger services.
This means that our drivers have undergone all the necessary training requirements under Section 19 of the Transport Operations (Passenger Transport) Standard 2010.
Book the Brisbane Airport to Sunshine Coast shuttle locals and tourism staff recommend. Contact us at SkyDrive Transfers today.
Private Transport to & From Brisbane Airport
Premium, Door-to-Door
Airport Transfer Services