Making Caloundra Transfers Easy
Local Caloundra Airport Transfers
Airport Transfers Caloundra
Start Your Journey With SkyDrive
Caloundra is a short hour and fifteen minute drive north of Brisbane. Its convenient location means getting around is easy. But, getting from A to B can be stressful, confusing and costly – especially when travelling. SkyDrive Transfers is here to make your airport transfer in Caloundra as smooth and simple as possible.
Caloundra is a well known and loved coastal suburb that is conveniently located on the Southern end of the Sunshine Coast, making getting to and from the airport a breeze! Our airport transfers in Caloundra are efficient, reliable and always on time, so you can sit back, relax and enjoy the ride.
Whether you are on your way to an adventure of a lifetime, or coming home from a successful business trip, SkyDrive Transfers will get you to and from the airport on time, safely and in style!
With years of experience, we are beloved by clients new and old. We work with you to tailor an airport transfer solution that best suits your needs.
For the best airport transfer in Caloundra, look no further. Avoid the hassle of waiting in line for a taxi or the inconvenience of taking public transport to get to your destination.
For a reliable, comfortable and affordable airport transfer in Caloundra, book with SkyDrive today. We look forward to hearing from you soon!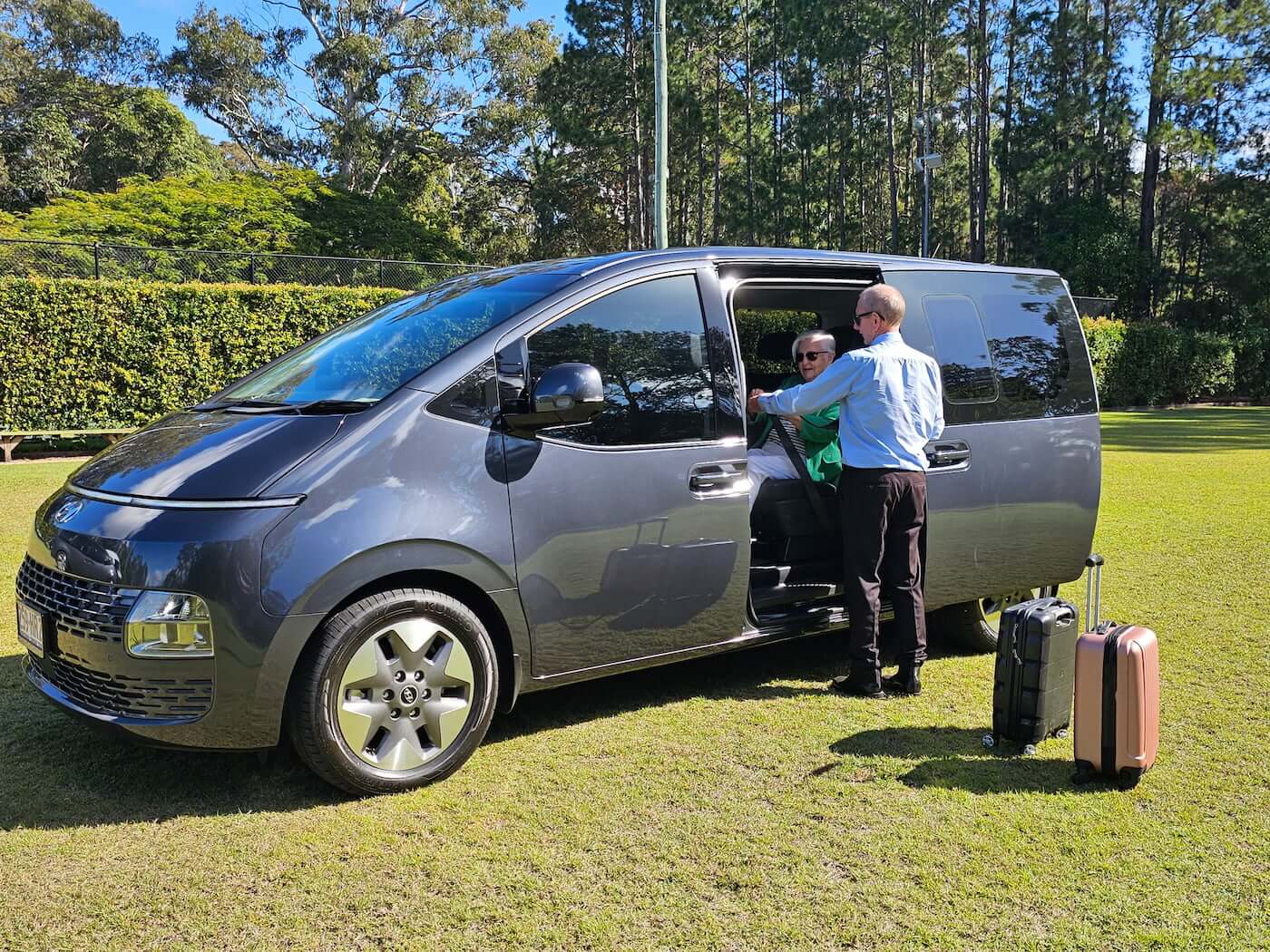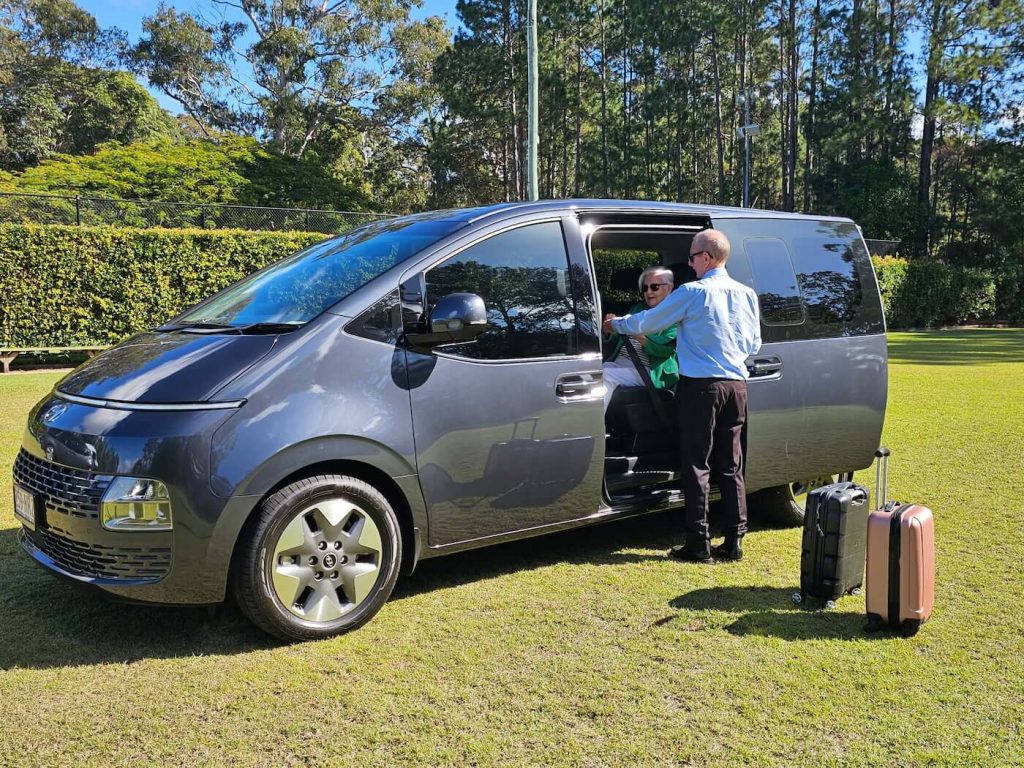 Helping You Get Around Caloundra
Caloundra Airport Transfers For Solo & Group Travel
Travelling for business or leisure, touring an event with a family, group or solo, we have the perfect airport transfer solution for you. With a range of comfortable and modern vehicles to suit your needs, we cater for both solo travellers and groups.
For group airport transfers in Caloundra, we have a selection of luxury minibuses and premium vehicles that can accommodate up to 11 people. This means that you can all travel together, and avoid the hassle and expense of taking multiple taxis or rental cars. For solo travellers, we have a range of sleek and stylish vehicles that will get you to your destination in comfort and style.
Our bookings are charged per vehicle, which means our group transports are great value for money! We also offer additional amenities and seating for children, so the whole family can travel in comfort!
Caloundra Airport Transfers
Travel Directly To Your Destination
Public transport is often loud, crowded and not always direct. With our Caloundra airport transfers, we take you directly to your destination in both comfort and style.
Our friendly and professional drivers will meet you at the luggage carousel with a personalised sign, and help you with your luggage to the vehicle. We'll then take you on a direct journey to your accommodation, so you can start enjoying your stay as soon as possible.
Alternatively, we will meet you at your door and take you on a direct journey to the airport, so you can start your journey on time and stress-free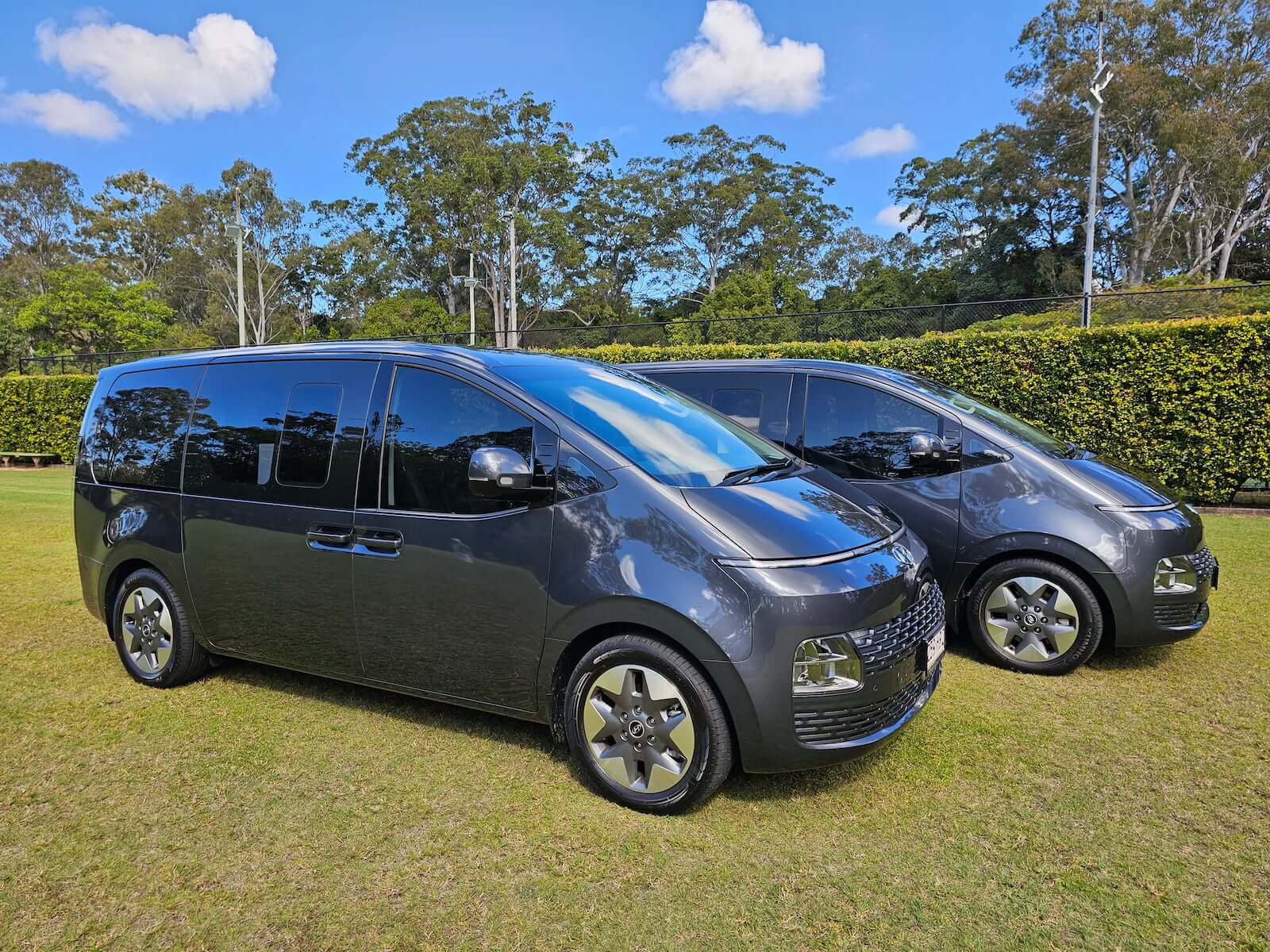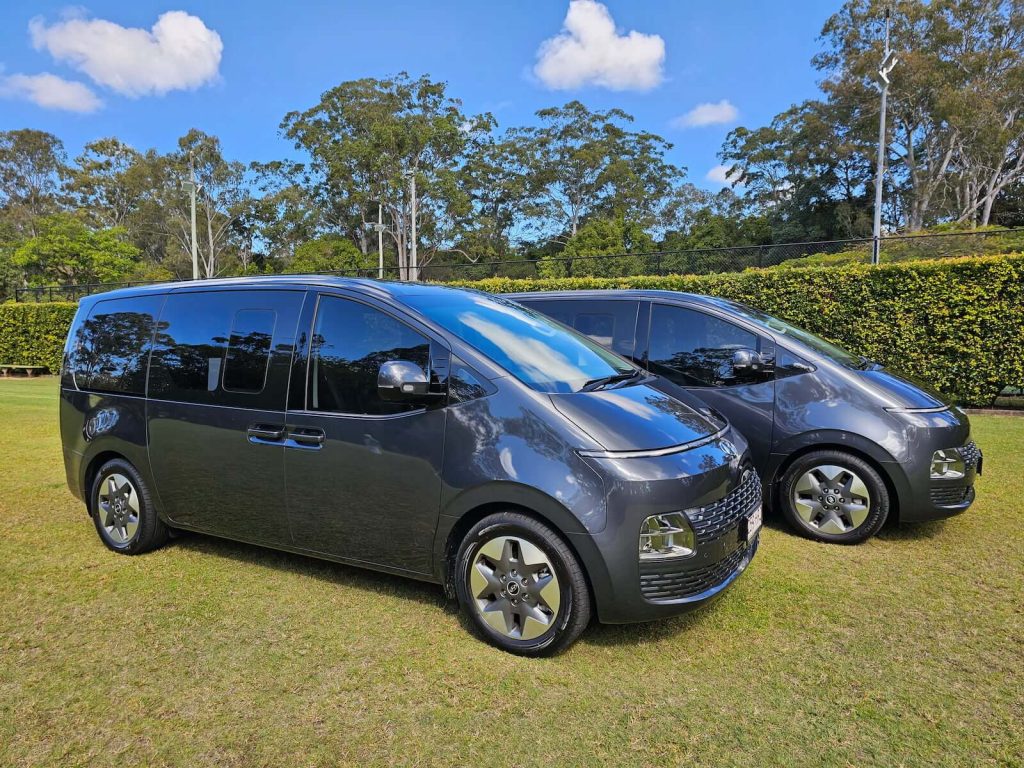 State-Of-The-Art Airport Transport
We pride ourselves on our friendly and professional service, and we will go above and beyond to ensure your journey is enjoyable and hassle-free.
We only use the latest vehicles to ensure a smooth, comfortable and safe journey for our passengers. All of our vehicles are regularly serviced and well-maintained to ensure they are in top condition.
Reliable, Friendly & Experienced
Safety and comfort are our top priority. All of our drivers are experienced and knowledgeable of the Sunshine Coast and Caloundra area, so you can sit back and relax while they take care of the driving! 
Each of our drivers have undergone all the necessary training requirements under Section 19 of the Transport Operations (Passenger Transport) Standard 2010. This ensures that our drivers knowledge and skills are always up-to-date.
Discover Caloundra In Style
Each vehicle features luxury leather seating, spacious legroom, air-conditioning, USB charging and in-car entertainment systems to make your journey as enjoyable as possible.
We also offer a range of child seats and booster seats upon request, so you can be sure your little ones are safe and comfortable during the transfer.
World-Class Airport Transfers In Caloundra
Our goal is to provide our clients with premier, luxurious and private airport transfer services in Caloundra.
Want to know more about our world-class Caloundra airport transfers? We've answered some common questions below! Have we missed something? 
Get in touch
 and we are happy to assist!
Have a question? Call us on: 0456 999 803 or fill in the form below and one of our friendly team members will reach out shortly.
Our office is open from 9am to 9pm, 7 days a week!
Book Your Caloundra Airport Transfers With SkyDrive
Looking For Quality Airport Transfers In Caloundra?