Your Local Airport Transfer Service
Airport Transfers Sunshine Coast
Get Instant Online Free Quote
Airport Transfers Sunshine Coast
Door-to-Door
Airport Transfer Services
Premium & Private Sunshine Coast Airport Transfers
Simplifying Your Transport Needs
SkyDrive Transfers offer premium, private airport transfers to and from the Sunshine Coast, with door-to-door transport services to a range of areas, including transport to Noosa, Maroochydore, Caloundra and more.
Our drivers are friendly and courteous, meeting your travel and transport requirements and providing you with professional service. We will meet you at the Sunshine Coast airport and help load your bags into one of our spacious vehicles before driving you to your destination. We also provide a pick-up service from a number of locations throughout the Sunshine Coast and will ensure that you get to your flight safely and on-time.
Book your airport transfer with us today and enjoy a reliable, efficient and private transfer service.
Reliable Airport Transfer Services
We're Rated By Real Customers
Door-to-Door Airport Transfers
Professional Service,
Reliable Transport
Our goal is to provide you with safe, private, and professional airport transfer services on the Sunshine Coast. Our door-to-door transport options mean we can take you on a direct route from your pick-up location to your destination on the Sunshine Coast. 
Enjoy completely private airport transfers that deliver you to your doorstep or group up with friends and family to enjoy premium, shared transportation with transfer options to and from the airport, from a number of convenient locations on the Sunshine Coast.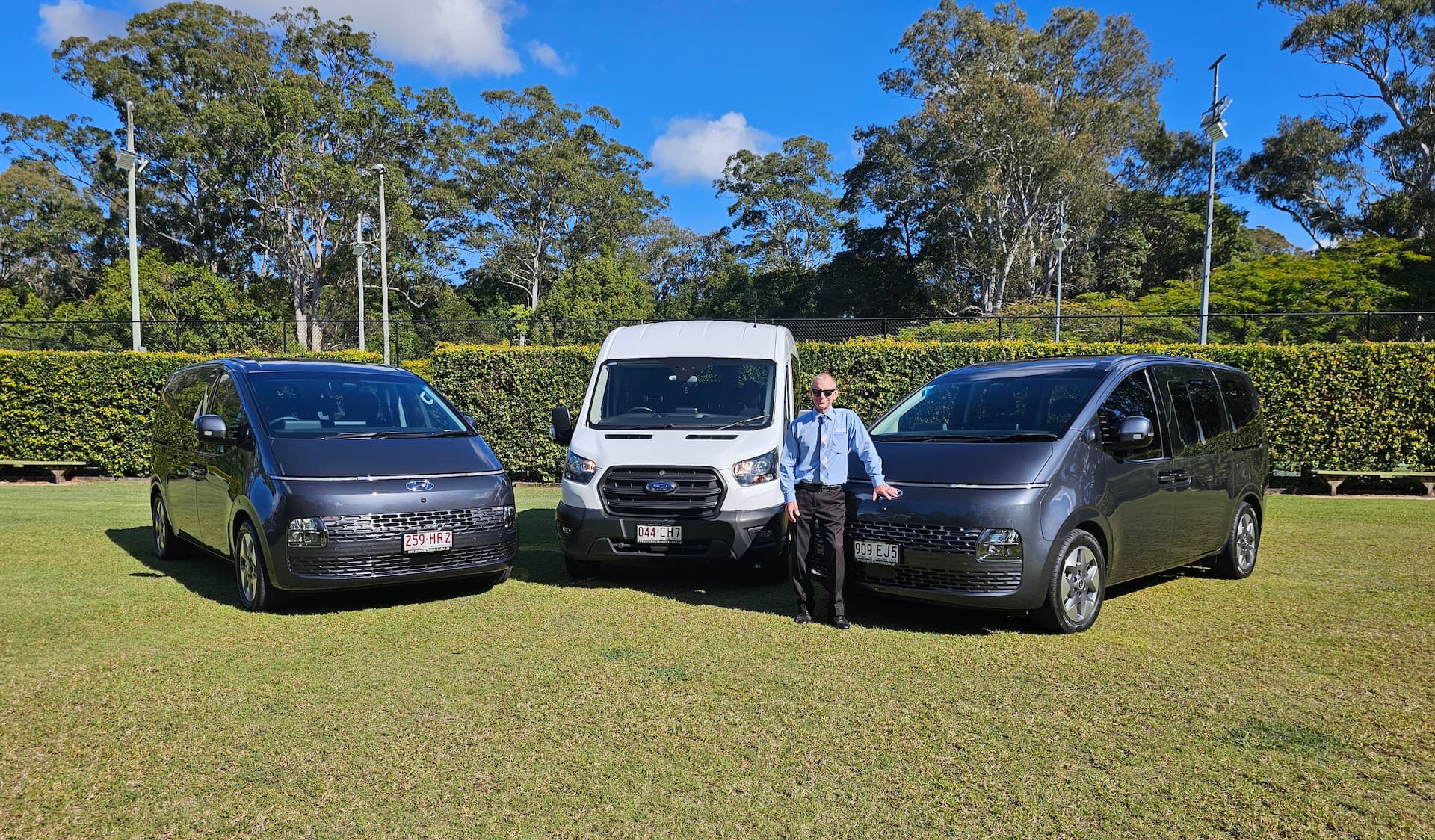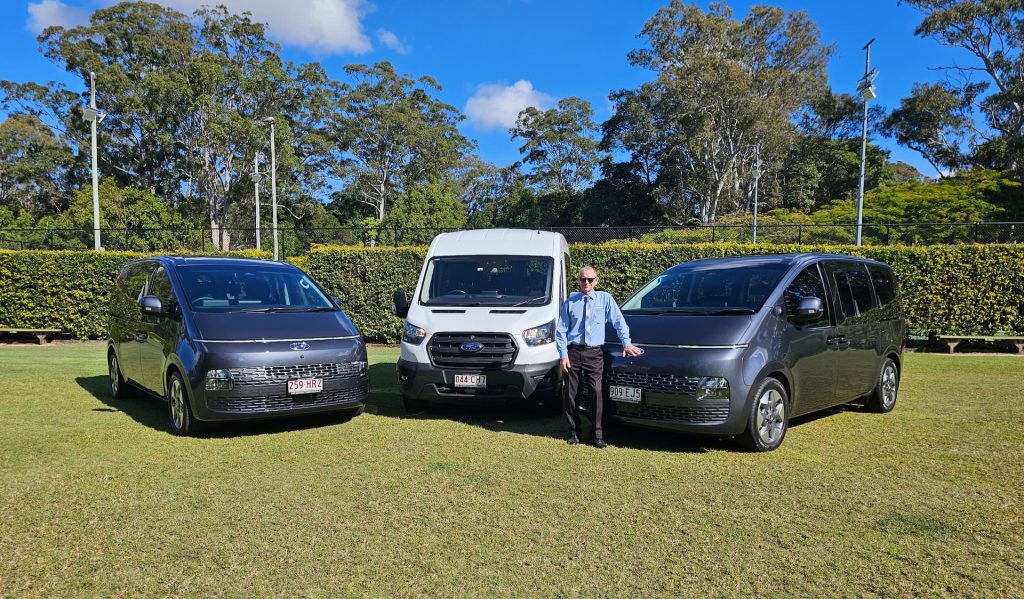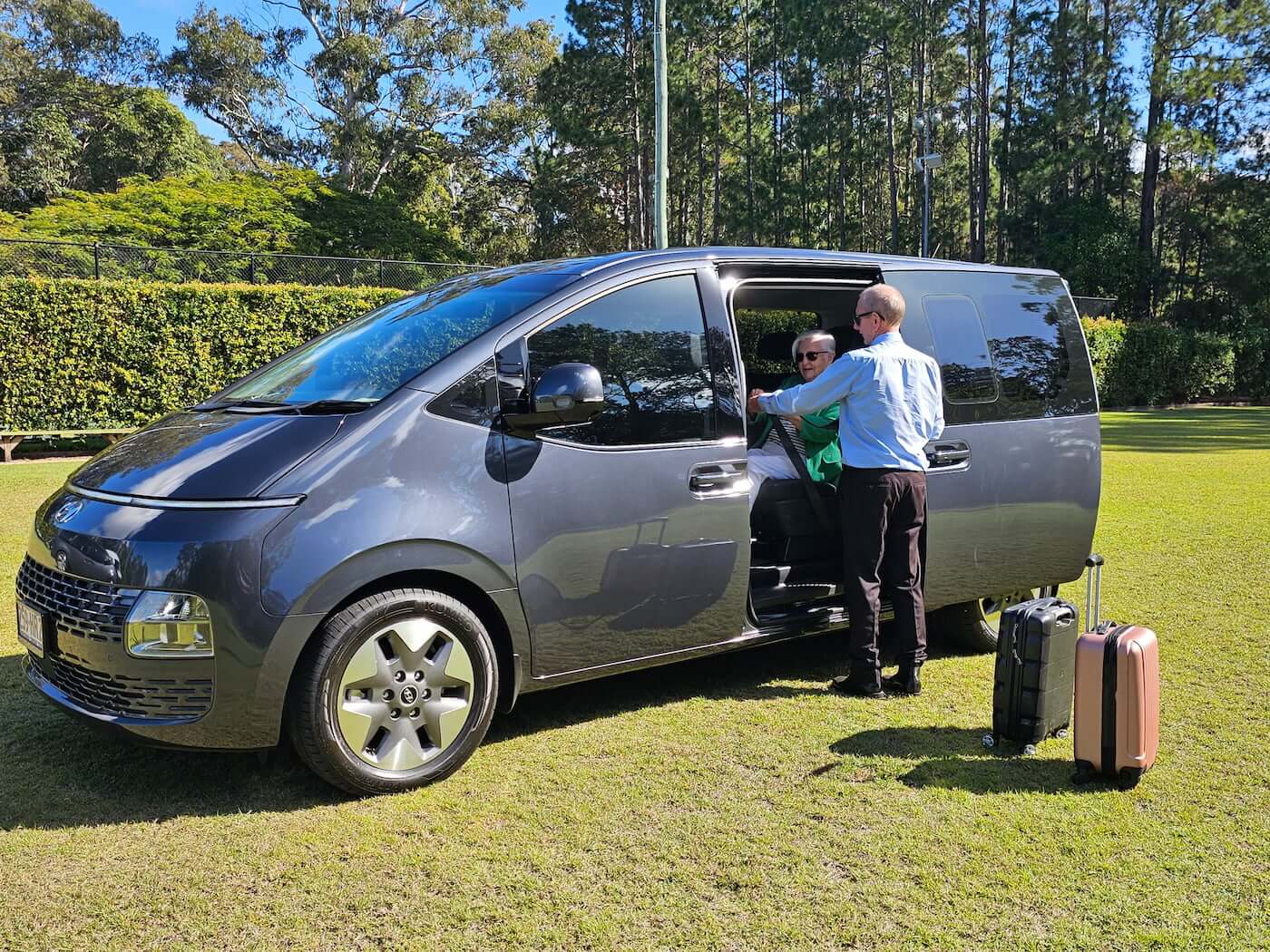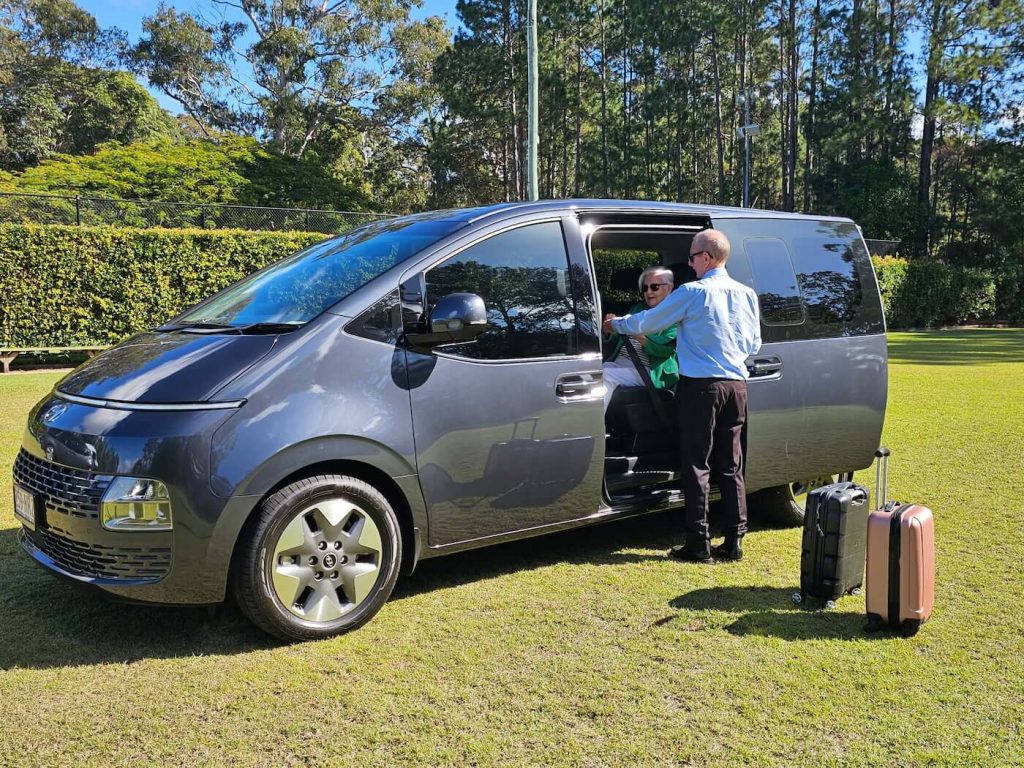 Transfers To & From Sunshine Coast Airport
Private & Group Airport Transfer Services
Our Sunshine Coast airport transfer service is perfect for every type of traveller. From individuals and couples to large families or groups, we cater to both private travellers and those travelling in a group.
With a fleet of premium vehicles, we have people movers that can accommodate up to 11 people plus their luggage, so there is plenty of room for everyone! We pride ourselves on our ability to provide professional, reliable and friendly services that cater to your travel needs. Get your quote today.
Book Our Sunshine Coast Airport Transfers
Learn More About Our Services
For the busy traveller, our Sunshine Coast Airport transfer service simplifies your travel requirements and transports you from your door to the airport terminal with less hassle and more privacy, comfort, and ease.
Want to know more about our world-class airport transfers? We've answered some common questions below! If we've missing anything, get in touch and we'll be happy to assist!
Have a question about our Sunshine Coast Airport Transfers? Fill in the form below and one of our friendly team members will reach out shortly.
Our office is open from 9am to 6pm, 7 days a week.
Private. Luxurious. Comfortable.
No one wants to board a busy, noisy shuttle or bus when travelling. At Skydrive Transfer, we offer all the benefits of private car hire with a dedicated driver, allowing you to rest and enjoy your travels in peace and comfort. Arrive at your destination refreshed and relaxed, ready to take on the day!
Our transfer vehicles are equipped with leather seats, air-conditioning, bottled water and USB ports. You can also take advantage of child-friendly seating and amenities, so the whole family can travel in comfort!
Your Safety Is Our Priority
Our mission is to make travelling a worry-free and enjoyable experience for all of our passengers. As such, our drivers are extensively trained and experienced.
Skydrive Transfers is an accredited operator by Queensland transport for public passenger services. This means that our drivers have undergone all the necessary training requirements under Section 19 of the Transport Operations (Passenger Transport) Standard 2010 to ensure a safe, comfortable trip.
Not only do our vehicles look and feel good, but our drivers also make sure that you are well cared for on a personal level during your ride.
Our drivers will handle your luggage from the moment they greet you, allowing you to sit back and enjoy the ride. When you book with SkyDrive, your driver will be waiting for you with a personalised sign to assist you with your luggage and escort you to your vehicle – no wait, no fuss, no crowds!
While we offer premium services and completely private, luxury vehicles, our Sunshine Coast transfers are affordable and value-packed, making them the ideal airport transfer service for anyone.
Don't hesitate, book your Sunshine Coast Airport transfer today.
Private Transport To & From Sunshine Coast Airport
Airport Transfers Sunshine Coast and Door-to-Door Transport